Celebrating forty years of their debut album with a heartwarming Netflix documentary and new The Singles: Echoes from the Edge of Heaven release, this month's Artist Spotlight lands on WHAM!
George Michael and Andrew Ridgeley met at school in the small town of Bushey, North of London. Best friends, they spent their teenage years writing songs and making music together before officially forming WHAM! in 1981. The pure and supportive friendship that provided the foundations of the duo's success is highlighted in the new Netflix documentary WHAM! A touching and illuminating film, it details the unshakeable bond they shared.
Across WHAM!'s four years they released eleven singles, five of which were UK number ones. Their breakthrough moment came when they performed their second single "Young Guns (Go For It)" on Top of the Pops. The group were offered a last minute slot after another act dropped out. The televised performance helped rocket the single up the UK chart and was the catalyst for their momentous future.
As their lives changed, so did the music they wanted to make. Their sound shifted from hip-hop inspired social commentary to instant hook-filled pop with the single "Club Tropicana." The video, filmed in Ibiza at legendary party club Pikes, further cemented the pair's escapist aesthetic and tongue-in-cheek sense of humour. The lead single from their debut record Fantastic, the album went straight to number one in July 1983.
As George's talent as a songwriter grew, Andrew stepped back and gave him space, focusing his own skills on honing the band's iconic imagery. From their colourful sportswear to their decision to wear the Choose Life t-shirts by acclaimed British fashion designer Katharine Hamnett in the video for "Wake Me Up Before You Go-Go", their effect on global pop culture is still tangible to this day.
WHAM!'s second album Make It Big was released in late 1984 and went to number one in the UK, achieving similar success around the world. It also featured three UK number one singles with "Wake Me Up Before You Go-Go", "Freedom" and "Careless Whisper". The latter was re-recorded by George after a trip to Alabama to work with legendary producer Jerry Wexler. Neither member was happy with Wexler's version, so George self-produced the track. His version was so successful it led to him producing the entire album.
In December of 1984 WHAM! released "Last Christmas". A jingle-laden festive hit, the single was beaten to the number one spot in the UK that year by Bob Geldof and Midge Ure's Band Aid charity single "Do They Know It's Christmas?" on which George also performed.
"Last Christmas" finally scored its UK number one at the end of 2020, thirty-six years after its release and on the fourth anniversary of George's death. It set a new record for the longest time a song has taken to make it to number one, previously held by Tony Christie's "(Is This The Way To) Amarillo" which took just over thirty-three years to hit the top spot. Even this August, perhaps in response to WHAM's fortieth anniversary celebrations or perhaps due to this year's questionable British summer time, the Christmas hit is experiencing a surge in streaming.
In 1985 WHAM! went to China for an historic ten day trip. They were the first western pop group to visit the country, breaking down many cultural barriers and increasing their profile overseas, especially in the US where there was particular fascination with the communist country. After two warm-up shows in Hong Kong, they played in Beijing and then in the southern city of Guangzhou. Their trip was documented in the film Wham! in China: Foreign Skies.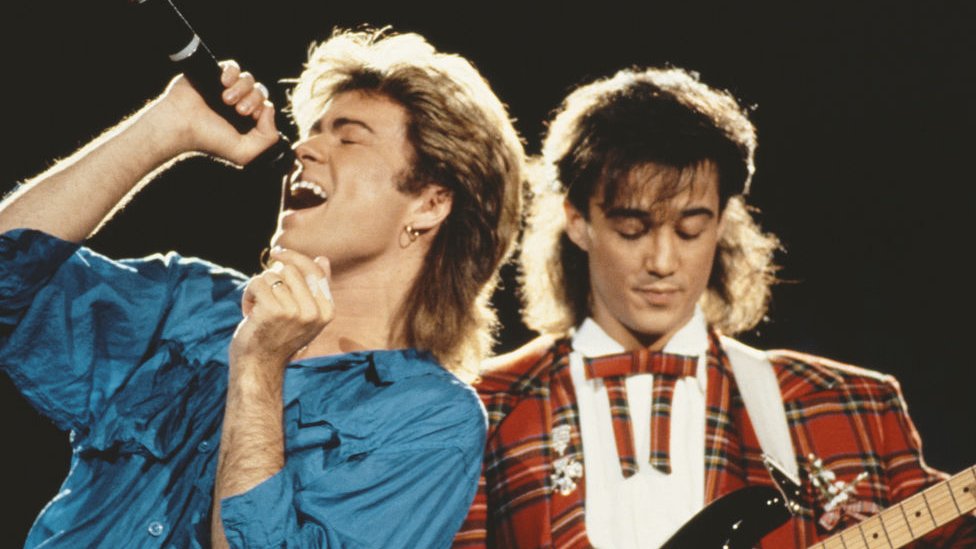 After four incredible years, in 1986 WHAM! announced that they were breaking up. George was coming to terms with his identity, ego and sexuality and wanted to pursue a solo career. As encouraging and altruistic as ever, Andrew supported him and the group went out on a high. On June 28th they played their farewell show in front of seventy-two-thousand people at London's Wembley Stadium.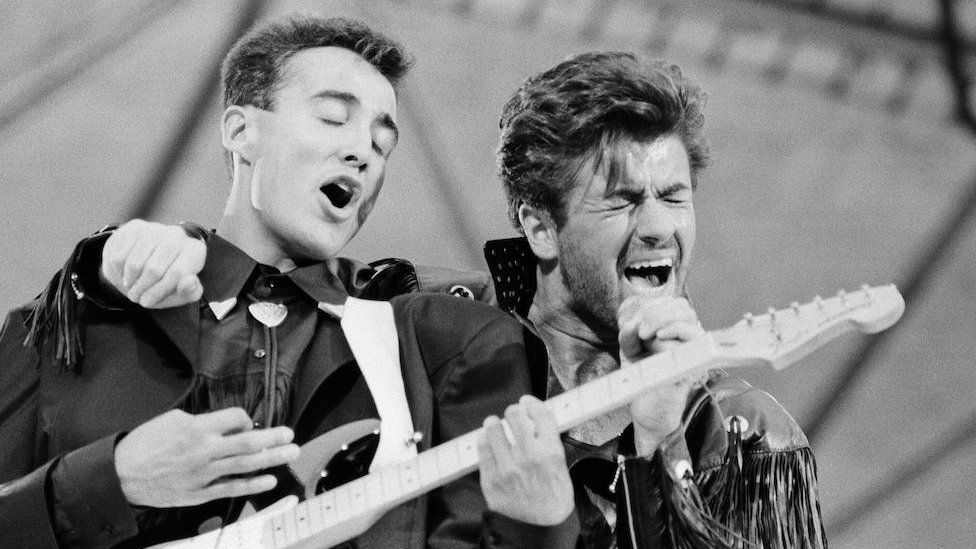 WHAM! have sold over thirty-million records worldwide, while George Michael went on to sell over one-hundred-and-twenty-million before his passing in 2016. Together, they are responsible for some of pop's brightest and most memorable moments and their effect on popular culture is still being felt.