Bruce Springsteen is one of the most iconic artists around, and it was his first album 'Greetings From Asbury Park, N.J', released in 1973, that put him on the map.
In the same year, Bruce release 'The Wild, The Innocent & The E Street Shuffle,' which includes "Rosalita (Come Out Tonight)" – one of the bands most-used, set-closing songs.

After two years, 1975 saw the release of 'Born To Run', one of Bruce's most commercially successful albums which peaked at number 3 on the Billboard 200 and brought us the singles "Born To Run" and "Tenth Avenue Freeze-Out". Some critics have considered this album as one of the greatest of all time.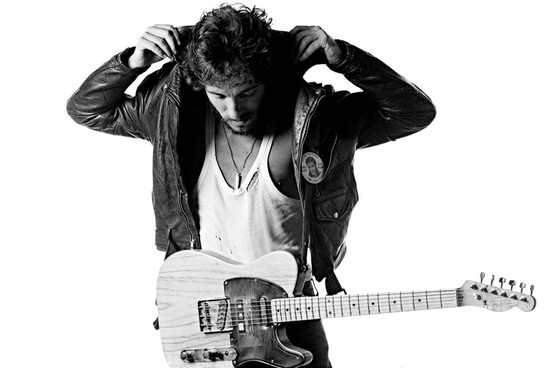 'Darkness on the Edge of Town', 'The River' and Nebraska' followed in 1978, 1980 and 1982 respectively. 'Darkness on the Edge of Town' remained on the charts for 97 weeks, while 'Nebraska' was the first acoustic release from Bruce, and remains to be one of the most highly regarded albums in his catalogue.
Next up is 'Born In The U.S.A' which was released in 1984. This album is most likely Bruce's most recognisable, and not just because of the iconic font cover. 'Born In The U.S.A' produced 7 top-ten singles and had sold over 30 million copies by 2010. 'Tunnel of Love' followed in 1987, then 'Human Touch' and 'Lucky Town' were both released on the same day in 1992.
'The Ghost of Tom Joad' is Bruce's eleventh studio album, and his second acoustic release. It won the 1997 Grammy Award for Best Contemporary Folk album. Then after a period of seven years, Bruce released 'The Rising' – his first album with the E Street Band in 18 years. An emotionally heavy album, it centred on Bruce's reflections on the September 11,2001 attacks and was hailed as a triumphant return for Springsteen.
'Devils & Dust' became Bruce's third acoustic album and was released in 2005. 'We Shall Overcome: The Seeger Sessions' contains Bruce's interpretation of thirteen folk music songs made popular by activist folk musician Pete Seeger. It was released in 2006, and is the first, and so far only album of non-Springsteen material. The release of 'Magic' followed in 2007.
'Working on a Dream' came into the world in 2009, and was followed be Springsteen's seventeenth album 'Wrecking Ball'. 'Wrecking Ball' was named the best album of 2012 by Rolling Stone, and the album's first single "We Take Care of Our Own", was nominated for three Grammy Awards.
'High Hopes' is Bruce's eighteenth album. It marked his eleventh #1 album in the US, and his tenth #1 in the UK. He then released 'American Beauty', a four song EP containing out-takes from 'High Hopes'. It was a limited release on 12-inch vinyl exclusively for Record Store Day 2014.
Later in the year he released 'The Album Collection Vol 1. 1973-1984,' an 8 disc box set containing remastered versions of his first seven studios albums which you can get here. A true indicator of his talent, hard work, and dedication to music.
18 studio albums later and we still love Bruce as much as we did the first time we heard him sing. Happy Birthday Bruce!